Looking Good isn't expensive. So, you don't have to deprive yourself of it. It's time to pamper yourself, using the 5, best drugstore face masks (all under £10).
Anytime I walk into Superdrug, the first thing I notice is, a shelve full of face masks – 3 for 2, so why not. I take my time to select, who doesn't love a bargain? I love the feeling I get before and after using a face mask which makes me want more.
Face masks are the perfect skincare treatment to help with your skin concerns such as acne, blackheads, uneven skin tone. It compliments your skincare routine. Face masks are formulated to benefit a wide range of skin type; dry to oily skin, combination and sensitive skin.
Benefits of using a face mask includes but not limited to the following:
Unclog Pores
Replenishes
Purifies skin surface
Hydrates the skin
Deep cleanses
Absorbs excess oil
Choosing and Applying face masks
There are varieties of face masks out there with different ingredients, which is why you just need to find the perfect face mask that suits you. According to Healthline, your skin concern determines your key ingredients
You don't need to use a face mask continuously to notice a visible difference to your skin you need to take it one step at a time. Some face masks are best used at night while some at any time of the day. It depends on the face mask you get.
You can apply to your face with your fingertips or a brush, then extend it to your neck. Ensure that you read the directions on the package and follow them religiously as you wouldn't want it to irritate your skin. As soon as the mask is off, seal it with moisturizer.
5 BEST DRUGSTORE FACE MASKS
#1      L'oreal Pure Clay Glow Mask – £7.99
Do you want a glowy skin? I'm sure you do. This mask has a creamy texture which illuminates tone by exfoliating the surface of the skin.
It is suitable for all skin types. Known to be highly concentrated in minerals to help clarify skin complexion, brightens, exfoliates, absorb impurities and excess oil. It also helps to eliminate imperfections.
#2   Superdrug Pink Clay Face Mask – £0.99
Enriched with Rosa Clay, It draws out impurities and soak up excess oil, leaving skin feeling fresher and looking brighter. Suitable for all skin types.
#3 Charcoal Clay Mask – £1
Formulated with activated charcoal – acts like a magnet. It draws out deep-rooted dirt. It helps purify pores leaving it feeling deeply cleansed and radiant. It's suitable for Oily skin.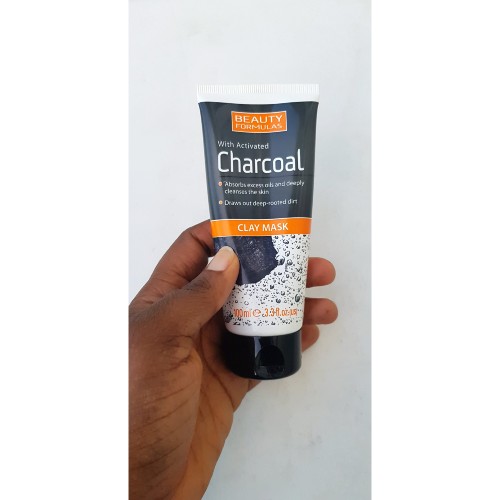 #4 Coconut Peel off Facial mask – £7
Peeling the mask off the face could be hard work, I know but it worth it. Did I mention it's got coconut fragrance to it? Yes, it does. It detoxifies and conditions the skin.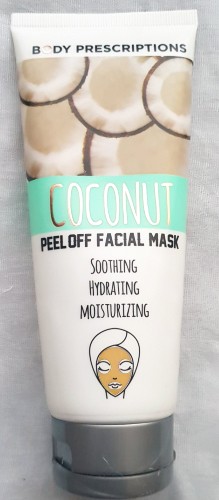 #5 Avocado and oats face mask – £1
Beautifully Scrumptious face masks creamy mixture. It has two ingredients as the name implies which leave the skin nourished and refreshed. It is perfect for all skin types.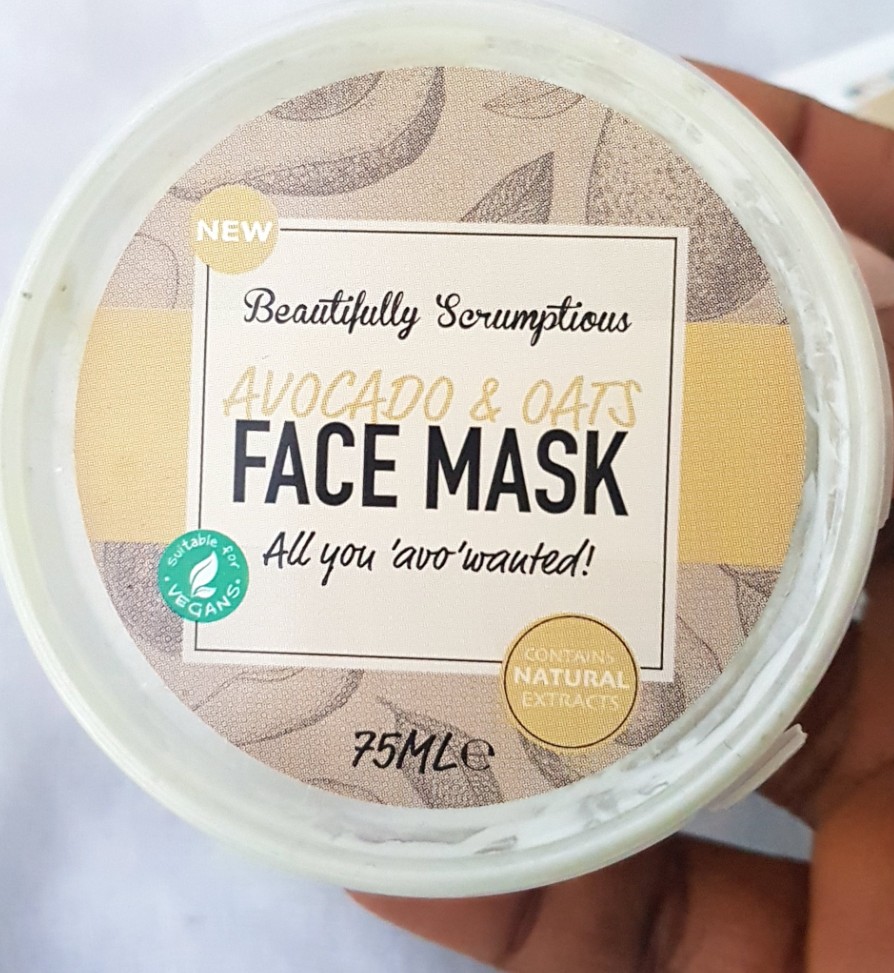 Final note
These are my best and affordable drugstore face masks, they work pretty well for me. I have also initiated my husband to the face mask club.
Face masks do not work overnight but can be used with other skincare products (moisturiser, toner, scrub) to improve the skin.
Next Stop
Check out my post on simple exfoliating face scrubs, benefits of skin exfoliation and things to stop doing to your skin.
Yay! Happy you made it this far. Do you like this post? Share your thoughts in the comment section. Pin this post to your Pinterest and share on Facebook. Subscribe to the blog if you haven't done so. Thank you and see you in my next post.