The purpose of this post is to know why, when and how to exfoliate safely. So, join me in looking at the importance/ benefits of skin exfoliation, you have probably been overlooking, maybe because you don't actually think it would make a difference or don't have the time.
Exfoliating hasn't always been my number one skincare routine. My notion was that having a shower daily; there was nothing to remove from my skin, (forgive my ignorance) because it felt clean.
I began to appreciate the benefit of exfoliation when I started taking my skincare routine seriously. I have my skincare sessions at home in my little way; nothing out of the ordinary.
That said, exfoliation has the good and downside to it. So, if you are wondering what the fuss about exfoliation is or want to know the nitty-gritty of exfoliation, you are in the right place.
What is exfoliation?
If you are asking; why should I exfoliate? What's the benefit of skin exfoliation?
Well, exfoliating helps to remove dead skin cells from the surface of the skin. You don't necessarily have to see the dead skin cells coming off, but you will notice the difference when you touch, see or feel your skin. What better way to understand than trying it yourself?
There are different ways to exfoliate the skin, by using treatments that contain active ingredients or by using scrubs and brushes, depending on preference and skin type. You can use homemade exfoliating scrubs or get from the shop.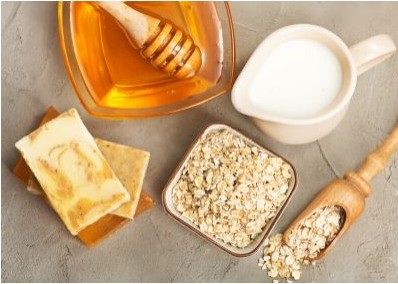 It is important to be gentle on the skin when exfoliating, regardless of your skin type; whether normal, oily, dry, or sensitive skin.
When do we know it's time to exfoliate?
I strongly feel we should exfoliate regularly, but I appreciate there are times you just can't be bothered or too busy to take care of yourself because you are taking care of family or busy with work. Creating a self-care routine to treat yourself nicely wouldn't be a bad idea.
There are signs to indicate the time for exfoliation
Your skin product is not working – If you notice that your skin doesn't feel different after constant use of body cream and moisturiser.

By rubbing the back of your hand on your skin and it feels so dry. 
If these signs apply, then it's time to EXFOLIATE.
This post may contain affiliate links and I may receive a commission at no cost to you If you make a purchase through a link. Please, see disclosure here.
How to exfoliate safely
Exfoliate gently in a circular motion, rinse with lukewarm water and pat dry with a clean cloth. Always moisturise after exfoliating or scrubbing as failing to do this will defeat the purpose.
Some parts of the body are more sensitive than others. The way you scrub your face is different from your legs. Avoid the eye area when exfoliating your face.
Other parts of the body to exfoliate are the main body, knee, elbow and legs.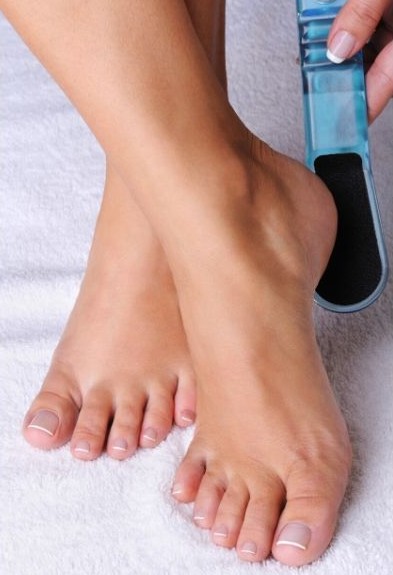 What is your exfoliating tool of choice?
Now that you know why, when and how to exfoliate safely. It's time to look at the benefits of skin exfoliation.
6 Benefits of Skin Exfoliation
It leaves the skin feeling smooth and clean.
Purifies the skin surface by removing dead cells.
Brightens up the skin to give it a healthy glow.
It prevents skin blemishes, such as acne.
Unclogs pores to enable the skin breath properly and prevent blackheads.
It helps cream or moisturiser penetrate well.
It improves the texture of the skin.
Quick Tips
Exfoliate once or twice a week.
Morning – best time to exfoliate.
Exfoliate with homemade scrubs or use products that contain AHA (alpha hydroxy acid).
Exfoliate gently in a circular motion.
After exfoliating, use a toner and moisturiser.
Why you shouldn't exfoliate every day
In as much as exfoliation is good for the skin, it can also harm the skin. Over-exfoliating of the skin can result in irritation or redness, which is why it is good to observe your skin after every exfoliating session to notice any reaction. Exfoliation should be in MODERATION.
If your skin reacts to it, then it's best to take a break because different skins react differently.
How often should you exfoliate?
I reckon this would be the next question if someone tells you not to over-exfoliating. You need to consider your skin type when exfoliating because it plays an important role.
Oily Skin – Exfoliate gently, twice a week due to its oily nature.
Dry skin – Exfoliate once a week as your skin is already dry, so you don't want it over dry, (if there is a word like that) but you know what I mean. The essence of exfoliating is to remove dead cells from the surface of the skin.
Normal/Combination skin – Speaks for itself, you can exfoliate as and when you want but be mindful of over-exfoliating to avoid skin irritation.
On a lighter note
Exfoliating, if done safely, contributes immensely to the appearance of our skin, especially the face and you might not need to wear makeup all the time.
What say you?
How often do you exfoliate? Any tips you'd like to share?
Next Stop
Check out my post on simple exfoliating face scrubs.
Yay! Happy you made it here this far. Do you like this post? Share your thoughts in the comment section. Pin this post to your Pinterest and share on Facebook. Subscribe to the blog if you haven't done so. Thank you again and see you in my next post.