What is a simple skincare routine? I'm sure we all have our definition of simple, but if you're looking for a routine that is feasible in 3 – 5mins without wasting too much time; then that's SIMPLE if you ask me.
But first! Let's look at our skin type
If you're not sure of your skin type or products to use, it's advisable to start simple; whether oily or dry, combination, normal or sensitive skin. Start with products that contain fewer ingredients, and then you can tweak it when you're comfortable with the routine or products by introducing something new; face masks/scrubs, toner, facial oil or hydrating mist to match your skin type.
What order to apply your skincare products?
There isn't a specific way; however, the general rule of skincare application is to apply products that are light in consistency first before the thick products. The lighter the product, the quicker it penetrates the skin. If the products are not applied well, you might not get the desired result.
Here is a simple but effective skincare routine. I hope you find it simple and adopt into your daily skincare routine at home to keep your skin looking prepped, refreshed and ready, whether in the morning or evening. Perhaps, this might turn out to be your best skincare routine.
Let me walk you through the order our skincare products should be applied.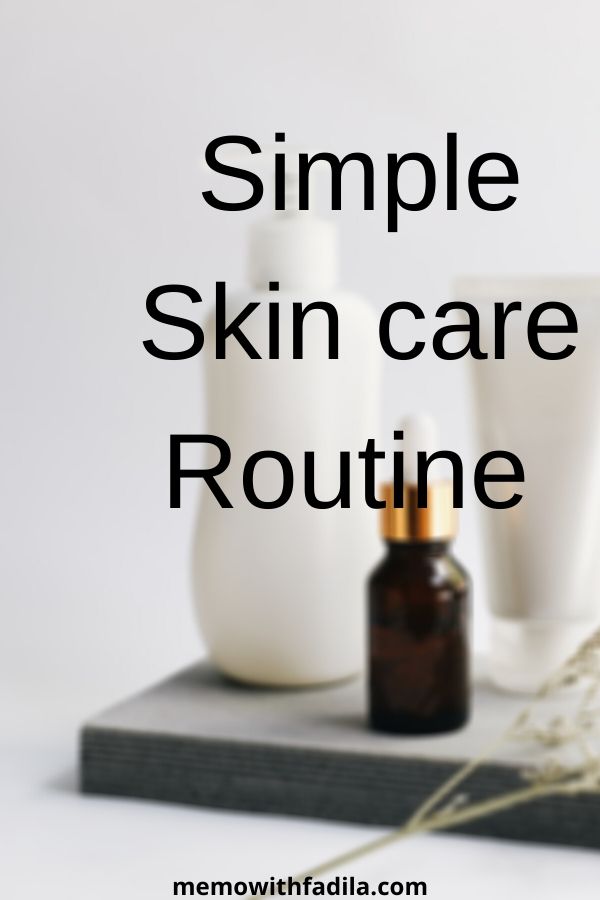 Simple morning and evening skincare routine
Cleanse
Washing the face helps to remove excess oil, dirt and unclog pores that cause blackheads. Cleansing isn't for those that apply makeup alone. It's for those that touch their faces, apply moisturizer or face cream or oil. The goal here is for our skin to look healthy and refreshing, so we have to start taking steps to achieve it.
TIME TO USE: MORNING AND EVENING
HOW: Wash gently with soap-free facial wash, rinse with lukewarm water and pat dry with a clean cloth. In the evening, use a mild cleanser when cleaning off your makeup and wash (double cleansing).
Apply your toner
Toner act as anti-oxidants and anti-inflammatory, which is good for the skin. They remove residue and balances the skin's pH – the level at which the body functions well. It also deep cleanses pores.
Not everyone uses a toner, especially now that you've some cleansers that work as a cleanser and a toner; I call them all-purpose. If you haven't been using a toner and your skin looks good, then you can skip this step. However, if you want to try it; go for it.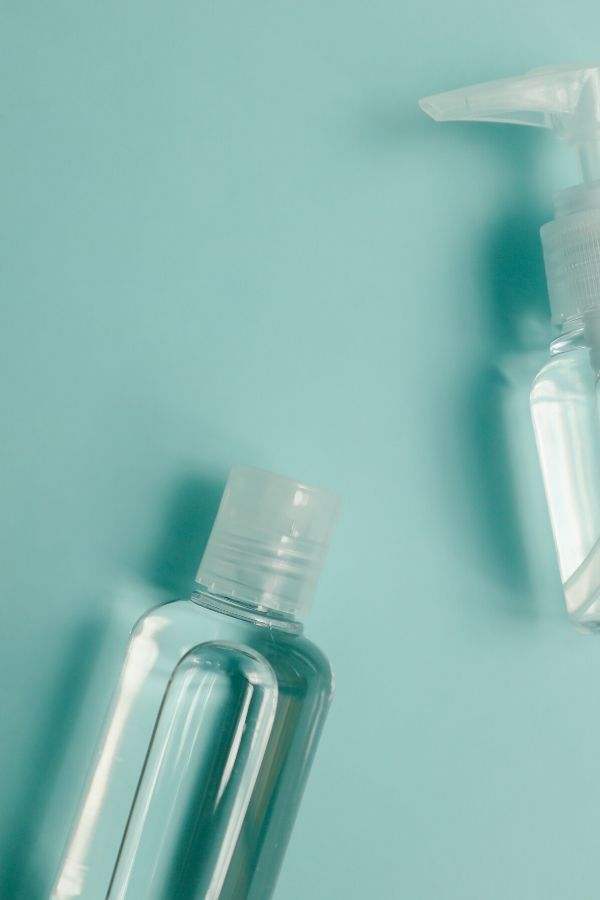 TIME TO USE: MORNING AND EVENING
HOW: Dispense a small quantity of toner on a cotton pad and wipe gently around your face and neck or pour directly on your hands and tap on your face
Use your serum
Serum absorbs quickly into the skin, helps to retain moisture and designed to protect the skin from free radical damage that stems from different sources. There're varieties of serum out there; hydrating or anti-oxidants serum, carefully choose the one for your skin type.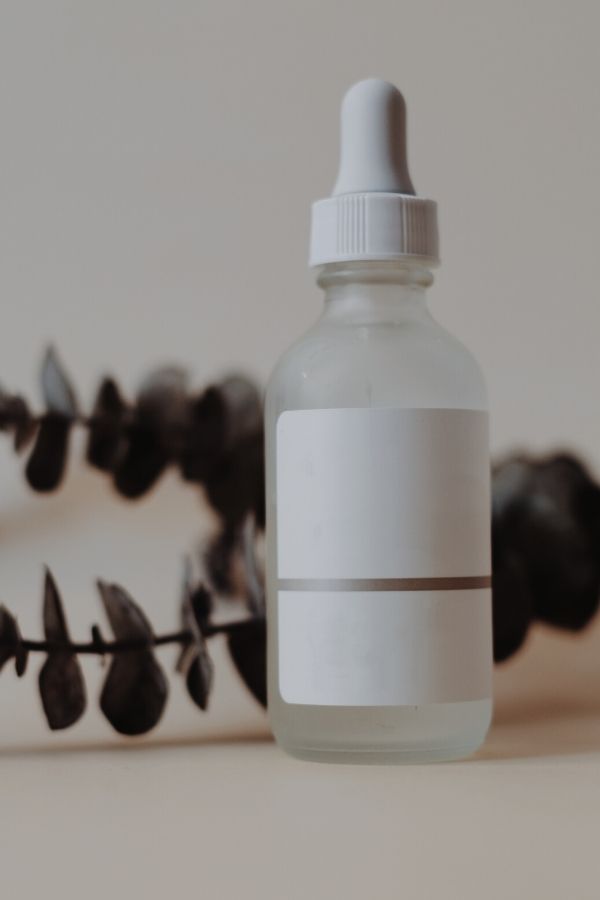 TIME TO USE: MORNING OR EVENING
HOW: One or two drops of serum, depending on the directions on the product and gently dap into the skin.
Eye cream
Eye cream can be used to address the issues around the eye area due to its fragile nature. Such as wrinkles and dark circles. To be honest, I recently just started using an eye roll-on after so many years of not using at all.
TIME TO USE: MORNING OR EVENING (Optional)
HOW: Use your finger to dab the product around your eye area.
Apply your moisturiser
Whether day or night moisturiser, it is designed to hydrate the face. Your skincare routine isn't complete without your face cream or moisturiser. It's one step you don't want to take for granted.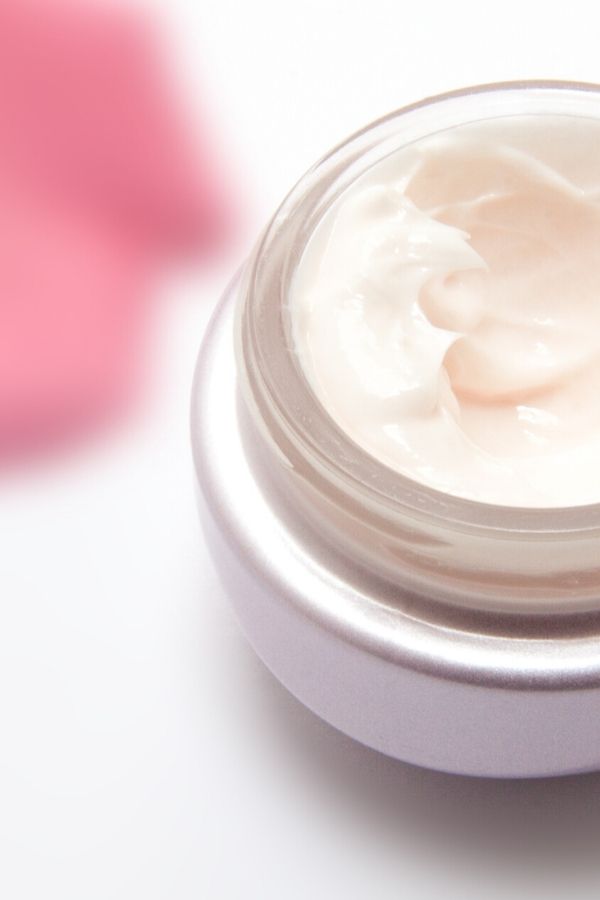 TIME TO USE: MORNING AND EVENING
HOW: Using upward strokes, apply gently on your face and neck.
Sunscreen
This is the final step. Sunscreen absorbs some of the sun's ultraviolet (UV) radiation which protects the skin against sunburn and hyperpigmentation for dark skin.
Some moisturisers contain SPF (sunscreen) but studies have shown that it's best to use them separately to have an effective result.
TIME TO USE: MORNING
HOW: Using upward strokes, apply gently on your face and neck.
Weekly Skincare Routine
Exfoliating removes dead skin cells from the surface of the skin. It leaves the skin feeling smooth and clean. You can use your face masks, body scrub and foot masks.
Once in a 7 days – normal, sensitive and dry skin.
Twice in 14 days – oily and combination skin.
TIME TO USE: MORNING AND EVENING
HOW: Exfoliate gently in a circular motion, using your fingers or a light brush. Then, rinse with lukewarm water and pat dry with a clean cloth.
Skincare – Quick tips
Make your skincare routine doable.
Do not cleanse your face with HOT water.
Do not forget your lips; use your lip balm to avoid chapped lips.
Avoid over-exfoliating.
Over-cleanse.
Avoid using too many products.
Use clean brushes or sponges for your skin.
Get enough sleep (Don't forget to wash your pillowcases).
Knowing all these tips isn't enough if you're not consistent; Be Consistent.
What say you?
In what order do you apply your skincare products? I'd love to know.
Yay! Happy you made it here this far. Do you like this post? Share your thoughts in the comment section. Pin this post to your Pinterest and share on Facebook. Subscribe to the blog if you haven't done so. Thank you again and see you in my next post.