Drinking water is boring; taste-wise and could be the reason you hate drinking water.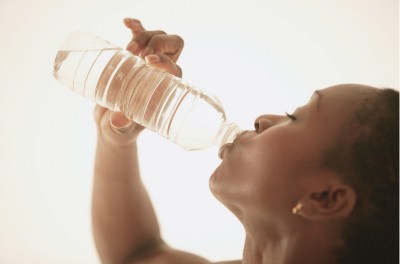 Water is essential because it aids proper circulation and digestion in the body. It also removes toxin from the body. According to Fela Anikulapo Kuti, "water no get enemy" Meaning – water has got no enemy.
The Importance of staying hydrated can't be over-emphasised. It keeps the mouth from getting dry. One of the ways to find out if you are dehydrated is when you keep swallowing saliva or by the colour of your urine.
Water is not the only way to get fluids into your body, but it's a great way which is what leads me to the question of tea; will drinking tea keep you hydrated? According to Healthline, drinking excess tea can affect hydration.
If you hate drinking water, how do you drink more water?
Hate drinking water – 5 simple ways to help
1. Spice up your water
If you don't like the taste of water, you can add flavour to it. Infuse your water with any fruit of your choice, such as strawberries, cucumber or lemon and fresh mint. You can add juice with natural flavour to your water for good taste and benefits too.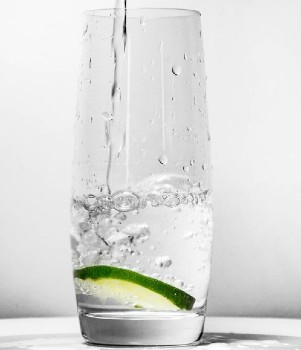 2. Have a bottle of water with you at all times.
I keep a bottle of water in my handbag so that anytime I'm on the move whether, on the bus or in a car, it is readily available for me. I also always have a bottle of water by my bedside, so if and when I wake up in the middle of the night and feel thirsty it is within reach. It also makes it easy to make the first thing I do when I wake up in the morning having a sip. I have water in my couch as I need this while watching TV; you know when you get engrossed a movie and might not want to get up for water; the bottle of water comes in handy.
3. Eat fruits
You can get hydrated from fruits such as watermelon, strawberries, peaches, cucumber, celery, tomatoes, bell pepper,e.t.c. They contain a high water content and consumed raw or cooked, for example, soup, salad or stirfry.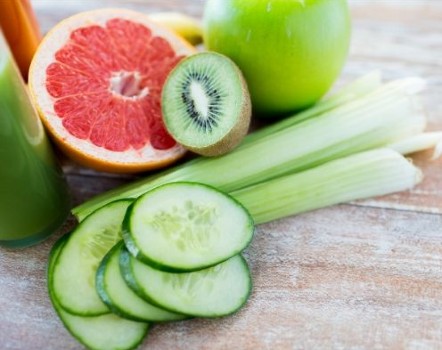 4. Get a fancy bottle
I use a marked water bottle at work so that I can see my progress and monitor it. There's this feeling I get when I see my progress it encourages me to drink more water. So, this can help you achieve your hydration goal.
5. Drink tea
Preferably, herbal tea. There are various types of tea and flavours to take. Herbal tea is not to replace water, but it can help you stay hydrated to an extent.
On a lighter note
Water is essential to our health, which is why I'm sharing these tips with you as I try to get myself to stay hydrated as each day goes bye. Have you got tips you'd like to share with me? I'd love to know.
Next stop
Check out my posts – Get rid of chapped lips with ease, how to deal with menstrual cramps and Stay calm when stressed.
Yay! Happy you made it here this far. Do you like this post? Share your thoughts in the comment section. Pin this post to your Pinterest and share on Facebook. Subscribe to the blog if you haven't done so. Thank you again and see you in my next post.