We all strive for happiness in our lives. Despite our best efforts, sometimes, we find ourselves stuck in negative patterns that hinder our well-being. These patterns often manifest as bad habits that hold us back from living a pleasing and fulfilling life. We will look at some bad habits to break for good in this post. These are common habits we can eliminate to adopt good habits if we want to create sustainable happiness.
Bad Habits to Break for Good (9)
1. Procrastination
Procrastination is the art of postponing important tasks for later, leading to unnecessary stress and anxiety. It robs you of productivity, thereby preventing you from achieving your goals. For one to overcome this habit, it requires self-discipline and effective time management. Prioritize tasks, break them into smaller steps, and create a schedule to stay focused and motivated.
2. Negative self-talk
The way we speak to ourselves matters greatly. Negative self-talk undermines self-esteem and breeds self-doubt. Instead, practice self-compassion and adopt a positive inner dialogue. Challenge negative thoughts with positive affirmations, celebrate your achievements, and be kind to yourself. Remember, you are worthy of love and respect.
"Losing will not always amount to a loss; sometimes you have to lose those toxic relationships and bad habits to create a space for better things."
― Gift Gugu Mona
3. Unhealthy lifestyle choices
Engaging in unhealthy habits such as a poor diet, lack of exercise, and excessive consumption of alcohol or drugs can significantly impact your physical and mental well-being. Aim for a balanced diet, prioritize regular exercise, get enough sleep, and avoid harmful substances. Caring for your body is crucial for maintaining a positive mindset and overall happiness.
4. Constantly seeking validation
Relying on external validation for your self-worth is a recipe for disappointment. Social media plays a major role in this. People actively seeking approval from others can become exhausting, leaving you feeling empty and unfulfilled. Instead, put your attention on self-validation and self-acceptance. Celebrate your successes, play to your talents, and develop a solid sense of self.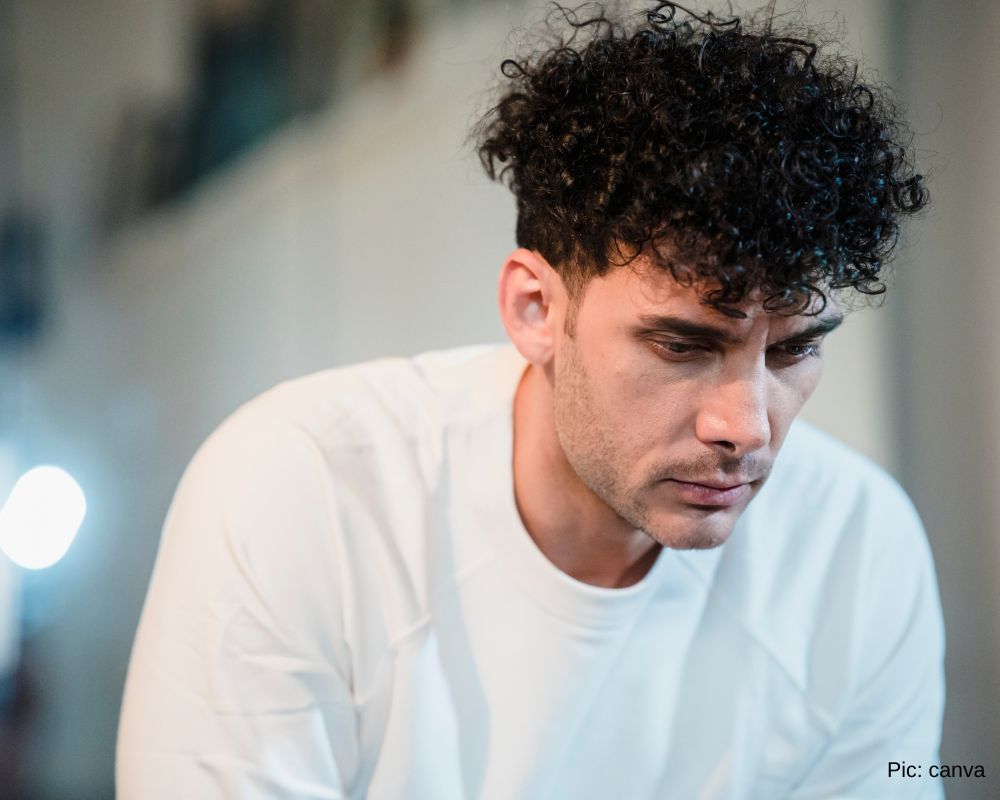 5. Living in the past or future
Constantly dwelling on the past or worrying about the future prevents you from fully experiencing the present moment. While reflection and planning are essential, being too fixated on what has already happened or what might happen robs you of the joy of living in the now. Practice mindfulness and learn to appreciate the beauty and opportunities in the present moment.
6. Comparing yourself to others
Comparison is the thief of joy. When you constantly compare yourself to others, you diminish your worth and create unnecessary feelings of envy and inadequacy. Remember, everyone's situation is unique, and focus on your progress. Embrace your strengths, work on your weaknesses, and celebrate your individuality.
More Bad Habits to Break for Good
7. Holding grudges
Holding onto grudges and harboring resentment only poisons your well-being. It keeps negative emotions alive and prevents you from moving forward. For your peace of mind, practice forgiveness, not for others. Being able to let go of grudges allows you to free yourself from the burden of anger and resentment, fostering happiness and emotional growth.
8. Neglecting self-care
Neglecting self-care is a surefire way to deplete your happiness. Putting the needs of others consistently ahead of your own can lead to burnout and emotional exhaustion. Try to make self-care a priority by engaging in activities that bring you joy and relaxation. Set aside time for hobbies, pamper yourself, and recharge your energy.
"Nothing happens until the pain of remaining the same outweighs the pain of change." – Arthur Burt.
9. Fear of failure
The fear of failure can hold you back from taking risks and pursuing your dreams. Remember that failure is a natural part of growth and a valuable learning opportunity. Embrace failure as a stepping stone towards success and focus on the lessons learned rather than dwelling on setbacks. Cultivate a growth mindset and have faith in your ability to overcome challenges.
Today, we spend most of our time on our phones, which keeps us away from important things. Excessive time on screens, whether it's smartphones, computers, or television, has become an everyday habit. This habit can lead to decreased productivity, disrupted sleep patterns, and increased feelings of isolation. Set boundaries for screen time, engage in offline activities, and prioritize meaningful connections with others.
Tip: manage screen time on your phone by changing the settings to match your routines.
Once you have identified these habits, you can take basic steps to eliminate them from your life. It requires self-awareness, commitment, and consistent effort. By letting go of procrastination, negative self-talk, seeking validation, living in the past or future, comparison, excessive screen time, holding grudges, neglecting self-care, and fear of failure, you open up space for happiness to flourish.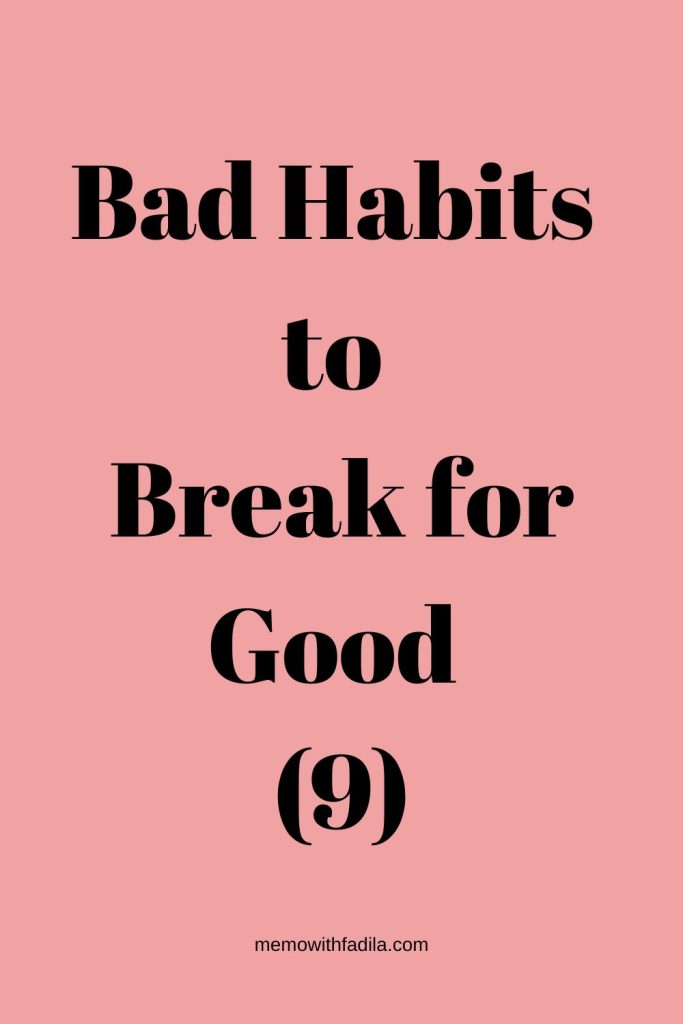 On a lighter note
It's best to always remember that true happiness comes from within, and cultivating positive habits will pave the way for a more joyful and fulfilling life.
What say you?
Are there old habits you would like to share?
Yay! Happy you made it here this far. Do you like this post? Share your thoughts in the comment section. Pin this post to your Pinterest and share it on Facebook. Subscribe to the blog if you haven't done so. Thank you again, and see you in my next post.