Being able to include self-care in our daily lives can help us maintain a healthy lifestyle. We all know about self-care, but how many of us practice it? You don't have to wait until you break down to practice self-care, START TODAY. It starts with having a good night's sleep, not skipping breakfast, and taking regular breaks.
What do we mean by Self-Care?
Self-care is taking charge of your well-being and happiness despite all odds.  It can be physical, mental, emotional, educational, and spiritual. It's you, deliberately engaging in activities to take proper care of yourself and to put you in a better mood, afterward.
Caveat! When I say activities that will put you in a better mood; it shouldn't be a means to engage in poor habits.
Self-control is the KEY to managing self-care. Do things you can be proud of when you wake up the next day. Treat yourself in your little way as there are varieties of self-care ideas out there.
When it comes to self-care, you can be selfish (permission granted). Be selfish for once to take good care of yourself. Mind you, self-care isn't self fish.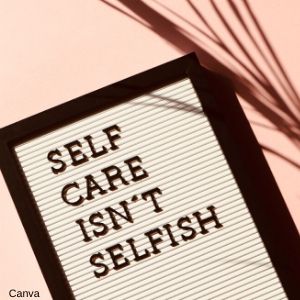 5 Steps to Incorporate Self Care
Find What Works
It's all about you here. You have to do YOU; things that make you happy. There might be so many distractions that you become indecisive. You might have so many things in common with your friends, but there might be some things you can do alone, have a me-time.
Healthy Work-life Balance
It will help reduce stress because it's good for your health and well-being. You only live once; so live your life as they say. Work-life balance involves juggling work, family, and relationships; to be able to balance them.
you have to separate work from home, do not take home to work, and do not bring work home.  It's good to know when to switch off the work mode button. The same thing applies when you're working from home.
The phrase, "work smarter, not harder" can be used in this context.  Yes, you have to work hard, but it's good to work smart too. Prioritize your tasks, and make a to-do list.  Remember, all work and no play makes Jack a …. (fill in the gap).
Plan
Having a plan is very important. It might be hard finding time to plan due to work and other commitments. Deciding what to do is one thing practicing it is another. But first, you need to plan on how to make this work. You can start by jotting down things you can do and when to do them.
Create a Workable Routine
Don't rush into a routine. Take it a step at a time and create a simple one for yourself. We all need to be realistic when it comes to creating a routine. Try as much as possible to start simple; make it easy for you because you don't want to start something you can't finish. Try not to push yourself too hard because you wouldn't want to be stressed out because you're overdoing it. The essence of practicing self-care is for your physical and mental well-being.
Be Flexible and Adaptable
You have to be receptive to change and go out of your comfort zone. Try something new and different. If you're used to going out every weekend and for some reason, you're not able to go due to unforeseen circumstances you should be able to find something interesting to do at home regardless. Find something interesting to do at home, and go with the flow. When life throws you a lemon, make lemonade and drink it (don't forget to add ice, thanks).
If you're not sure how to start a self-care routine or you're feeling reluctant to start, I hope these steps can guide you toward achieving a healthy-happy lifestyle.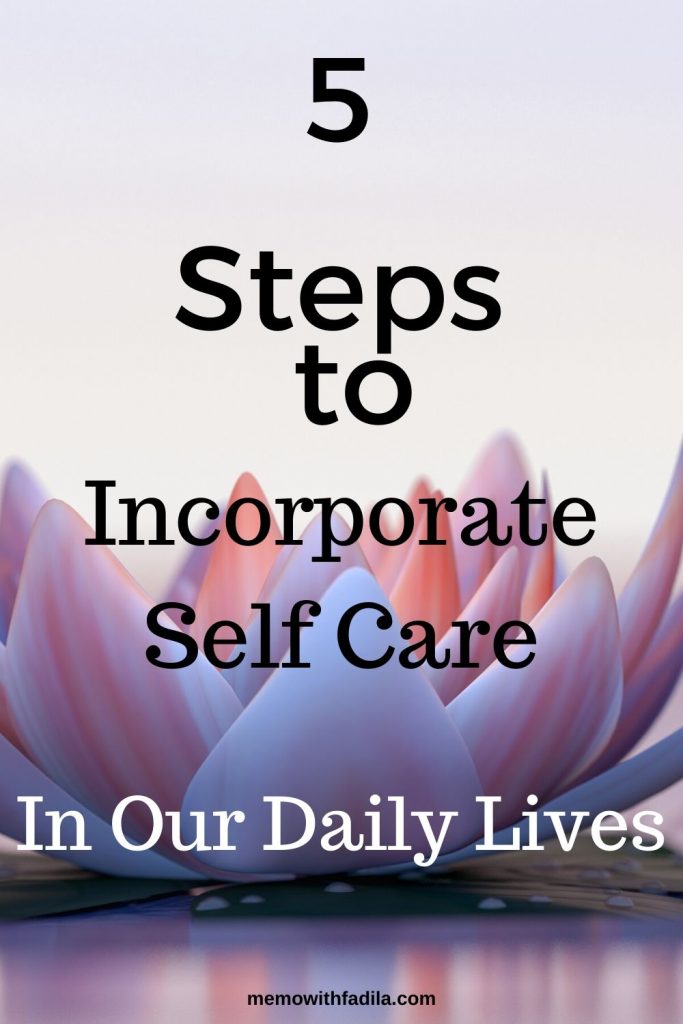 Here, are some self-care ideas
Watch movies
Prepare a nice meal for yourself
Try out a face mask recipe
Sleep
Dance
Meditate
Read a book
On a lighter note
It doesn't matter what you do as long as it makes you happy. Remember, self-care is taking charge of your well-being and happiness despite all odds. YOLO! (You only live once).
What say you?
What's your self-care routine? Any tips you want to share, we'd love to hear them.
Next Stop
Check out – How to stay motivated when Working from Home, If you hate drinking water, stay hydrated in 5 Ways, and How to stay calm when Stressed.
Yay! Happy you made it here this far. Do you like this post? Share your thoughts in the comment section. Pin this post to your Pinterest and share it on Facebook. Subscribe to the blog if you haven't done so. Thank you again and see you in my next post.