Self-improvement! Every person at a certain point in life wants something. It could be something to make you feel good about yourself or looking for ways to improve – taking steps towards achieving more in life. Some of the things include a promotion or trying to be a better version of yourself.
I think about how to improve myself every day, be it spiritually, physically or mentally.  Trying to be better at things and finding new ways to develop myself.  There are times I feel incomplete like my heart yearns for something more. We all have different areas of our lives we would like to improve; all we need is that zeal to keep going.
"One can choose to go back towards safety or forward towards growth. Growth must be chosen again and again; fear must be overcome again and again." ― Abraham Maslow
Related post – How to achieve a healthy work-life balance for you
But why is self-improvement important?
Self-improvement is vital in so many ways; such as helping you to identify personal strengths; having the ability to recognise inner strengths. To achieve success with these strengths, you need to understand it and take steps to put it into action.
The important part is; discovering these strengths and once identified, the next part is overcoming your weakness. We all have our strengths and weaknesses, which is what makes us human –we are not perfect. Accepting that we have weaknesses will help towards achieving our goal.
Are you looking for ways on how to improve yourself? You can set self-improvement goals for yourself, but I have put together some tips to help. With these tips, you can create a self-improvement plan.
"Do the best you can until you know better, then when you know better, do better." ― Maya Angelou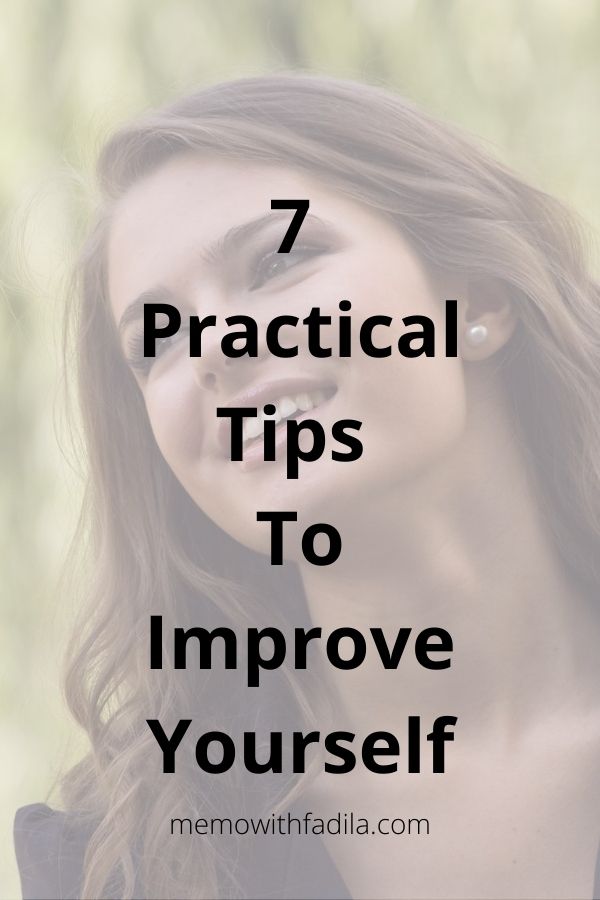 7 Practical Tips to Improve Yourself
One of the best ways to improve is to take action. Whatever it is you want to learn and improve on, do not wait – START NOW! There might be obstacles; your weakness, hindering the ability to embark on this journey. Acknowledge this weakness and use it as a starting point.
Take up a challenge to try something new; It could be a 14 or 30-day challenge depending on what you are trying to achieve. Set a goal and give yourself a timeframe to plan, take action, review and execute.
No matter what you're trying to accomplish, taking a break is vital for your health and wellbeing. Can you imagine if a football game was 90 minutes straight and no break? The players will be exhausted and wouldn't get their desired result. Take time out to replenish, relax and get ready to continue from where you stopped will help accomplish your set goal.
Show gratitude for what you already have, and that will prepare you for what's to come. Having a habit of showing appreciation for support, health and love with help improve your well-being and divert your attention to better things.
Nothing in life is constant! Everything changes; from time to weather. Be adaptable and flexible. We might not be where we are today if everything was stagnant, which is why we need to embrace change.
Whatever you do or wherever you are, you have to be accountable for it. Be responsible for your actions and don't be ashamed to take ownership.
Smile! It will help you and those around you. It will also brighten up your day as well as others.
What say you?
Tips you want to share? We would love to know.
Yay! Happy you made it here this far. Do you like this post? Share your thoughts in the comment section. Pin this post to your Pinterest and share on Facebook. Subscribe to the blog if you haven't done so. Thank you again and see you in my next post.