Ever heard of lip oil, Is lip oil the same as lip gloss? Many of us have varieties of lip care in our makeup purses or bags, and all we can find mostly lip glosses, lip balms to moisturize and protect from dry lips. Now lip oil has been added to the list.
What exactly is lip oil?
Lip oil, as most oil; is a skin hydrating product with a consistency that is partly lip balm and partly lips gloss; "balm-glossy" in nature. Lip oil soothes, moisturizes and nourishes the lips.
Lips oils come in different formulas and tints. Lip oil is good for the lips as it contains hydrating oils like rosehip; jojoba and coconut oil for lip protection from dry or chapped lips and these are the best oils for lip oil.
Now that we've come to end of summer, lip oil or lip gloss, whichever you prefer;  will come in handy and with winter around the corner, it's a must-have. Winter has a way of making our skin, especially the lips dry, so we need to keep it hydrated at all times.
Your makeup is missing one thing that is, a Lip oil. With this new addition, it can be incorporated in your makeup routine to be used alone on bare lips or applied as a base for your lipstick or lip stain. You can find some drugstore lip oils to include in your makeup bag, and there are tinted lip oils too.
As an affiliate, I earn from qualifying purchases at no cost to you. Please see disclosure here.
Lip oil or Lip gloss
Sticky lips
Lip oils are generally not sticky, which enables the oil to penetrate well. Lip gloss stays on lips and could be sticky, so if you are the kind of person that prefers something light on your lips, then you may want to get lip oil. No more sticky lips.
Natural colour
Lip oil which gives the lips natural look can be applied alone or used as a base or over your lipstick. You can also find some lip glosses that can do that as well, but it can overpower the lipstick.
Moisture
Just as the lips are quick to dry out; you need something that will moisturize and hydrate the lips. Instead of using a lip gloss, you might want to try lip oil. As the name implies, the oil can help nourish the lips.
Recommended – Best lip oil
Nyx lip oil – £6
2. MILANI Moisture Lock Oil Infused Lip Treatment – £7.20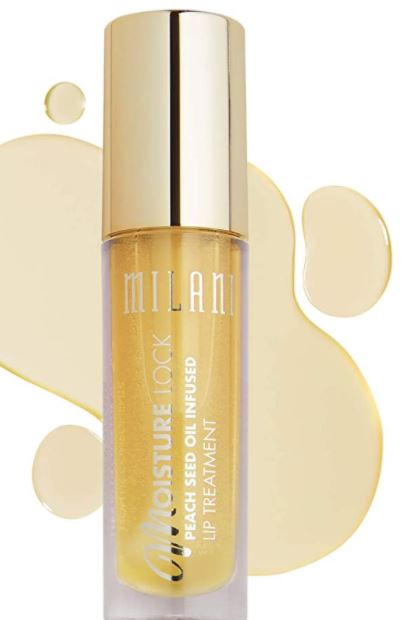 3. Clarins Lip Comfort Oil 03 Red Berry 7 ml – £19
My Take
I like lip oil because it hydrates, nourishes and moisturises lips. However, it doesn't last as long as I would like, because I have to keep reapplying it, but it gives my lips a good feel, and that's a plus for me.
What say you?
Have you tried lip oil? If you haven't, do you think it's something you'd like to have in your makeup purse?
Yay! Happy you made it here this far. Do you like this post? Share your thoughts in the comment section. Pin this post to your Pinterest and share on Facebook. Subscribe to the blog if you haven't done so. Thank you again and see you in my next post.