How to set better boundaries in 10 Healthy ways in relationships. You may have difficult family members or friends that can hurt your mental health and well-being. It is important to set healthy boundaries with them to protect yourself. Here are steps to setting boundaries with difficult family members, friends, or colleagues and begin to build good relationships.
Acquiring the ability to leave situations when they make you uncomfortable is one of the finest methods to establish sound boundaries.
Setting good boundaries with challenging family members and with yourself will be made easier when you know when to give up. Maintaining emotional and mental stamina can be achieved by setting boundaries and avoiding confrontations with challenges.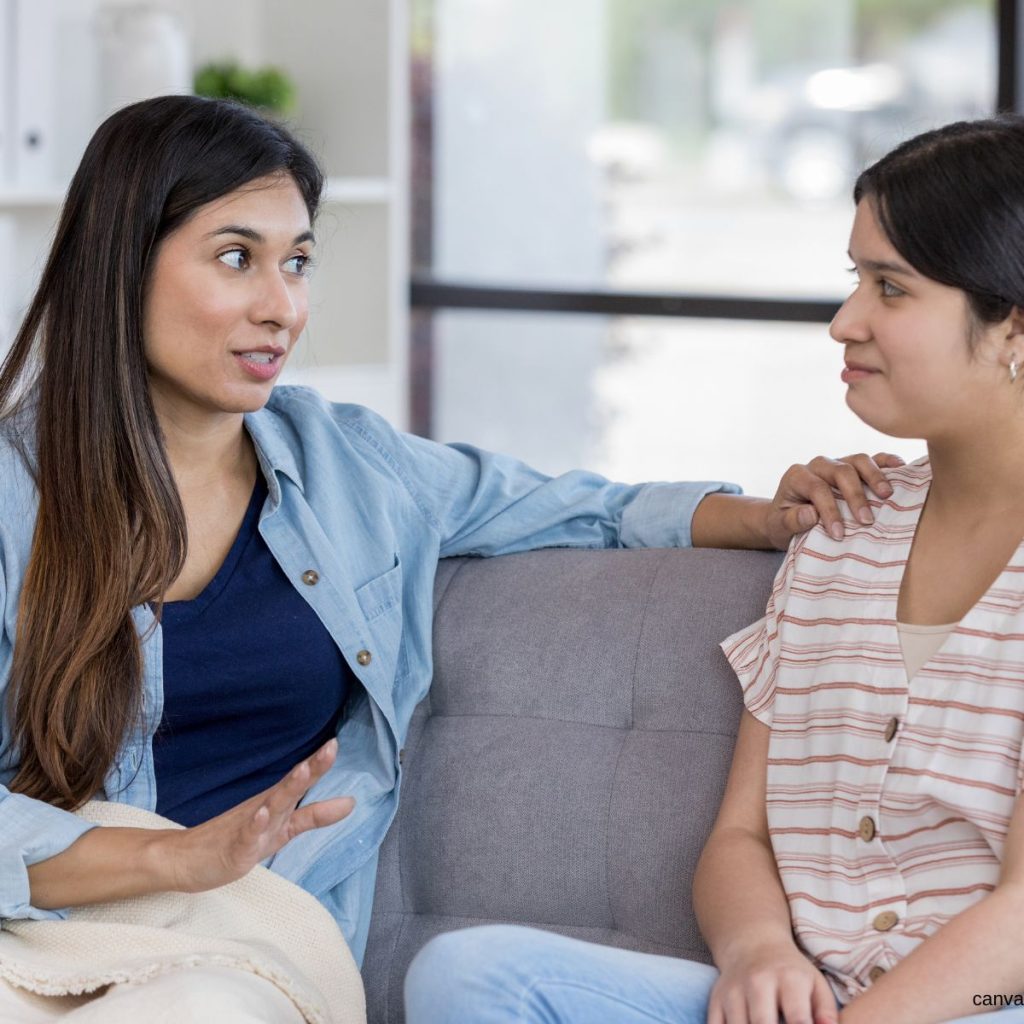 Setting boundaries can be challenging, but it is important to remember that you have the right to protect yourself and your well-being. By understanding yourself, your triggers, and your boundaries, you can start to create a healthier and more harmonious relationship with your family.
Considering your needs and desires, be specific and direct. To communicate your demands and feelings, while maintaining clear boundaries, show respect for people's feelings. Be willing to compromise, but don't give up on your needs and boundaries.
If they are not receptive to your boundaries, it is important to remain calm and firm. You may need to repeat your boundaries multiple times before they are respected. It is also important to be prepared to enforce your boundaries, even if it means walking away from the conversation or the relationship.
The same as setting boundaries with difficult family members starts with putting your own needs first and valuing your time. This means identifying your personal needs, such as the need to eat, sleep, and have time for yourself, and making sure that you are meeting those needs before trying to meet the needs of others. It also means communicating your expectations clearly and not being afraid to say no to requests that you don't have time for or that don't align with your needs.
People who deal with difficult people often find themselves ignoring their own needs in favor of their families. However, it is important to remember that you cannot take care of other people if you are not taking care of yourself. Putting yourself first is essential for setting healthy boundaries and maintaining a balanced and fulfilling relationship with your family. But first, we need to understand what boundaries are.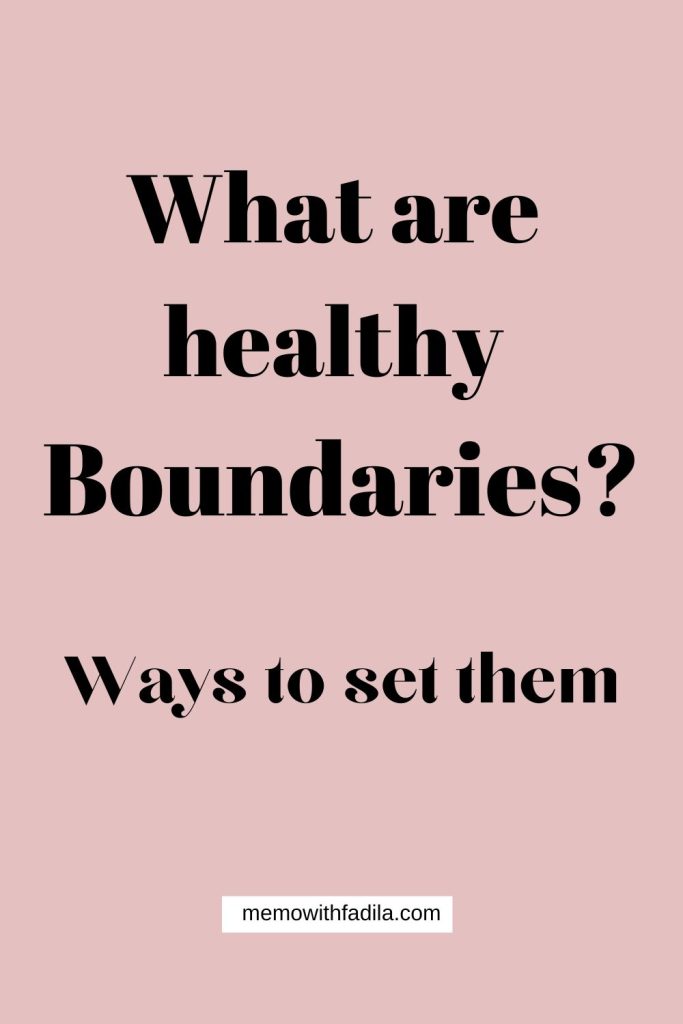 What Are Healthy Boundaries?
Healthy boundaries are essential for maintaining healthy relationships with coworkers, friends, and family. They involve identifying the behaviors, characteristics, and actions that make you comfortable versus those that make you uncomfortable. If a person's behavior is causing you mental anguish or anxiety, it's time to set healthy boundaries.
People with healthy boundaries understand that making their expectations clear helps to establish what behavior they will accept from other people and what behavior other people can expect from them.
Some examples of healthy boundaries include saying no to requests that you don't have time for or that make you feel uncomfortable or setting limits on relationships that are difficult or draining.
How to Set Better Boundaries in 10 Healthy Ways
Setting healthy boundaries with family members can be challenging, but it's important to do so to protect your mental and emotional health. The moment you know what healthy emotional boundaries are and what types of boundaries you need to set, then you will begin to have peace of mind. Here are 10 ways to set healthy boundaries.
1. Have the Energy to Walk Away
Having the ability to leave situations when they make you uncomfortable is one of the finest methods to establish sound boundaries.
Knowing when to walk away will help you set healthy boundaries with yourself as well as with difficult family members. Managing boundaries and avoiding conflicts with difficult family members helps you conserve your mental and emotional energy. Your choosing to Walk away indicates that a behavior or action has reached its limit. Setting boundaries is about knowing your limits. It's especially beneficial to go away if your people's actions ever cause you to become upset and snap at them.
The most beneficial kind of self-care for yourself may be to turn away when you start to feel anxious or furious. By physically withdrawing yourself, you can walk away from increasing family disputes or awkward conversational subjects, relieving you of strain immediately. If you must go right away to maintain your boundaries, feel free to do so.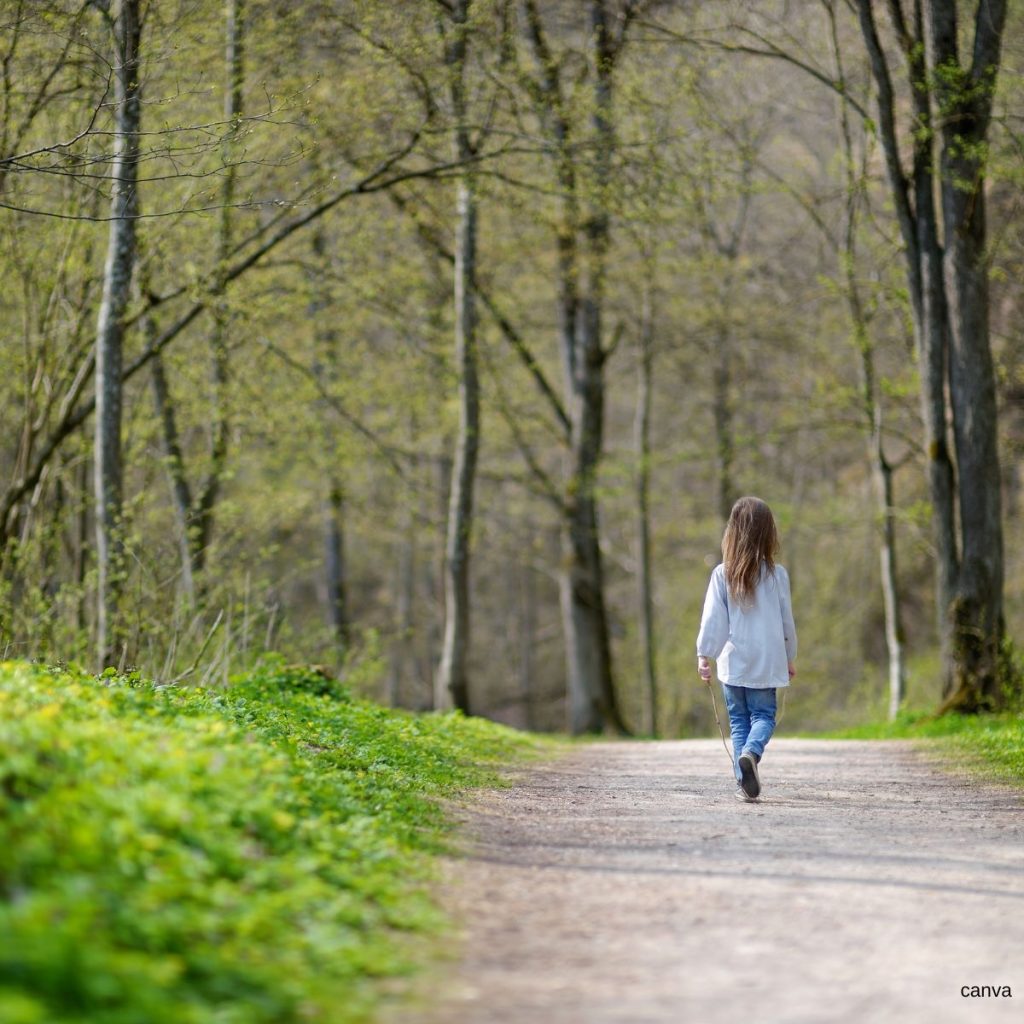 2. Set Your Boundaries
Setting boundaries on your time with people especially difficult family members or friends is important to minimize conflict, promote communication, and protect yourself from situations.
If you feel like the people around you don't value your time in the same way they value their own, you need to set your own boundaries and expectations. This means being clear about your time constraints and expectations, expressing the importance, value, and respect you give to your time, and explaining that you expect the same from them.
If they continue to prioritize their needs over yours, firmly state your need to focus on other priorities. Don't be afraid to retake control of the situation using a direct approach.
It is important to set personal boundaries; be firm and consistent with your time boundaries. If you let difficult people push you around, they will learn that your boundaries are not real. By setting and enforcing healthy time boundaries, you can protect yourself and your time, and maintain a more balanced and fulfilling relationship with them.
3. Take a Positive Approach
To set boundaries is important to be kind and direct. This means communicating your concerns, perspective, and desire to set healthy boundaries. It is also important to be firm in your decisions and to communicate your expectations. If you are nervous about taking a direct approach, consider practicing what you want to say beforehand. When you take a simple, direct approach, you may be surprised at how understanding and appreciative your family member is of your honesty.
It is also important to be prepared to enforce your boundaries, even if it means walking away from the conversation or the relationship.
Setting boundaries can be challenging, but it is important to remember that you have the right to set and enforce boundaries. By taking a kind and direct approach, you can increase the chances of your family members respecting your boundaries and creating a more harmonious relationship.
4. Set Realistic Expectations for Relationships
It is important, to be honest about what you need and want when setting boundaries. Understand your values and identify your goals for the relationship. Start by asking yourself "What does the relationship mean to you? You could start expressing what's important to those who need to hear it once you have a firm grip on it yourself. It could be your friend, partner, or colleague.
Be ready to compromise at some point because no two persons are alike, so there is bound to be some disagreement. It is important to be willing to compromise to meet each other's needs.
Accept we are not the same and we will all make mistakes. It is important to accept those flaws and be willing to forgive them when mistakes arise.
Communicate openly and honestly with your partner. Talk to your partner about your expectations, even if they are difficult to talk about. Be honest about your feelings and needs. Effective communication is essential for any healthy relationship.
5. Put You First
Prioritizing your own needs and taking care of them first is the first step toward setting appropriate limits. To determine the boundaries you need to set, ask yourself what you need from others and yourself. Individuals who have to deal with challenging family members often discover that their family's needs come before their own. Before attending to the needs of others, you must attend to your own needs, whether they are food, sleep, or just some alone time. Never forget that taking care of yourself comes before taking care of others. The best place to start when deciding which boundaries to set is by prioritizing yourself.
Related post – incorporating self-care into your daily life
6. Take Time Out of Social Media
Avoiding social media is closely related to avoiding family gossip and drama and is a great way to remove yourself from family gossip and other conflicts.
Reducing your time on social media is a simple first step to take if you're having problems with family members. Avoiding compromise situations is a terrific approach to start creating healthy boundaries. Taking a break from social media when problematic family members are actively engaged in conflict online might help you maintain personal boundaries and keep you out of friend or family issues.
7. Be Ready to Say No
Saying no will save you a lot of misery in life, particularly when interacting with challenging family members. Saying no can be difficult at first, especially if you're a giving, generous, and kind person who naturally tries to please others. Though it takes some getting used to, saying no to family members becomes easier with time.
When you start refusing requests from certain people, it is a great approach to begin establishing healthy boundaries. Saying yes when you truly want to say no hurts your respect and self-worth and can eventually cause anger and conflict. Refusing a request can not always be as detrimental to your relationships as those feelings may be.
8. Communicate
Speaking about your concerns and letting people know what you want are great places to start when it comes to establishing healthy limits. Set aside some time to sit down and engage in a dialogue. Difficult family members occasionally see things differently and might not be aware of the consequences of their acts. Your connection can be greatly improved by spending an afternoon talking to that individual about how you feel. You might need to think about using more severe actions to enforce your boundaries with this person if you politely communicate your position on their behavior and they continue to act in that manner.
9. Know Your Trigger Points
No one knows you better than you. To set boundaries with difficult family members, friends, or colleagues, you need to first understand yourself and your triggers. Which means identifying the things that make you feel uncomfortable, anxious, or angry. Once you know what your triggers are, you can start to develop strategies for avoiding or eliminating them.
For example, if someone is more likely to overstep boundaries you are not comfortable with. You might consider avoiding them when they are in that state. Or, if talking about politics triggers conflict, you might learn to recognize moments when the conversation is shifting towards politically centered topics and excuse yourself from the conversation.
In addition to avoiding triggers, it is also important to identify the specific behaviors that you are not willing to tolerate. This could include things like name-calling, insults, or unsolicited advice. Once you have identified these behaviors, you need to be clear and direct about what you are and are not willing to accept.
There are certain situations where It is important to be firm and consistent with your boundaries. If you let people get away with it, they will think that it is okay to treat you the way they do. Let them know what you think in a non-aggressive way.
10. Stay Consistent
Always stay consistent by doing what you say you will do, and acting the same way over time. It is said that consistent people are trustworthy and dependable. As we know, consistency is important in every aspect of our lives, most especially important in relationships. When you remain consistent with people know what to expect from you. They trust you will be there for them, and that you will treat them with respect and kindness.
For example, when you are consistent in your relationships, you create a strong foundation of trust and respect. This foundation helps your relationships to thrive and grow over time.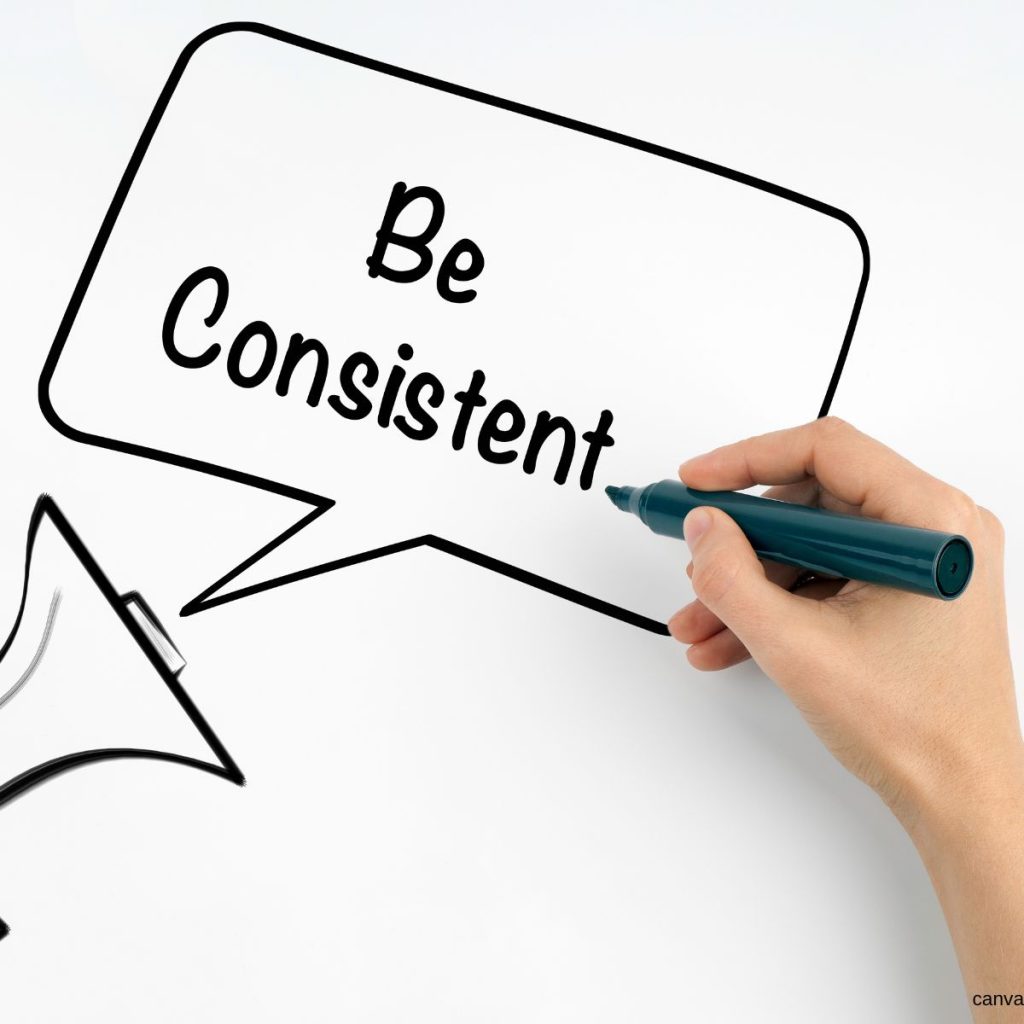 On a Lighter Note
Your life's boundaries will impact how you grow and connect with the people around you. Setting boundaries is an ongoing process and you only have so much time, energy, and emotional capacity. If you don't protect your well-being, no one will. It all boils down to communication. Communicating your needs and desires is the most vital step toward defining your limitations and living a more fulfilled life.
If you establish clear boundaries early on in a relationship, it will be one of the best ways to gain mutual respect. Then, you will find more freedom to express yourself.
What say you?
I hope you found this post useful. We would love to hear from you. How do you set personal boundaries with family or colleagues at work?
Yay! Happy you made it here this far. Do you like this post? Share your thoughts in the comment section. Pin this post to your Pinterest and share it on Facebook. Subscribe to the blog if you haven't done so. Thank you again and see you in my next post.