How to apologize to people in 10 effective ways! To heal from a strained relationship, a genuine apology can go a long way. You will find some steps on how to apologize to someone you hurt deeply and the ones you hurt unintentionally.
Apologizing sincerely and effectively can be a challenging task, but it is essential for repairing relationships and maintaining healthy connections. How do you apologize properly in any circumstance you find yourself in? This is a question we often can't answer without blinking an eye.
To honestly say sorry to someone you have strongly offended, you need to demonstrate empathy, take ownership of your actions, and genuinely want to make things right.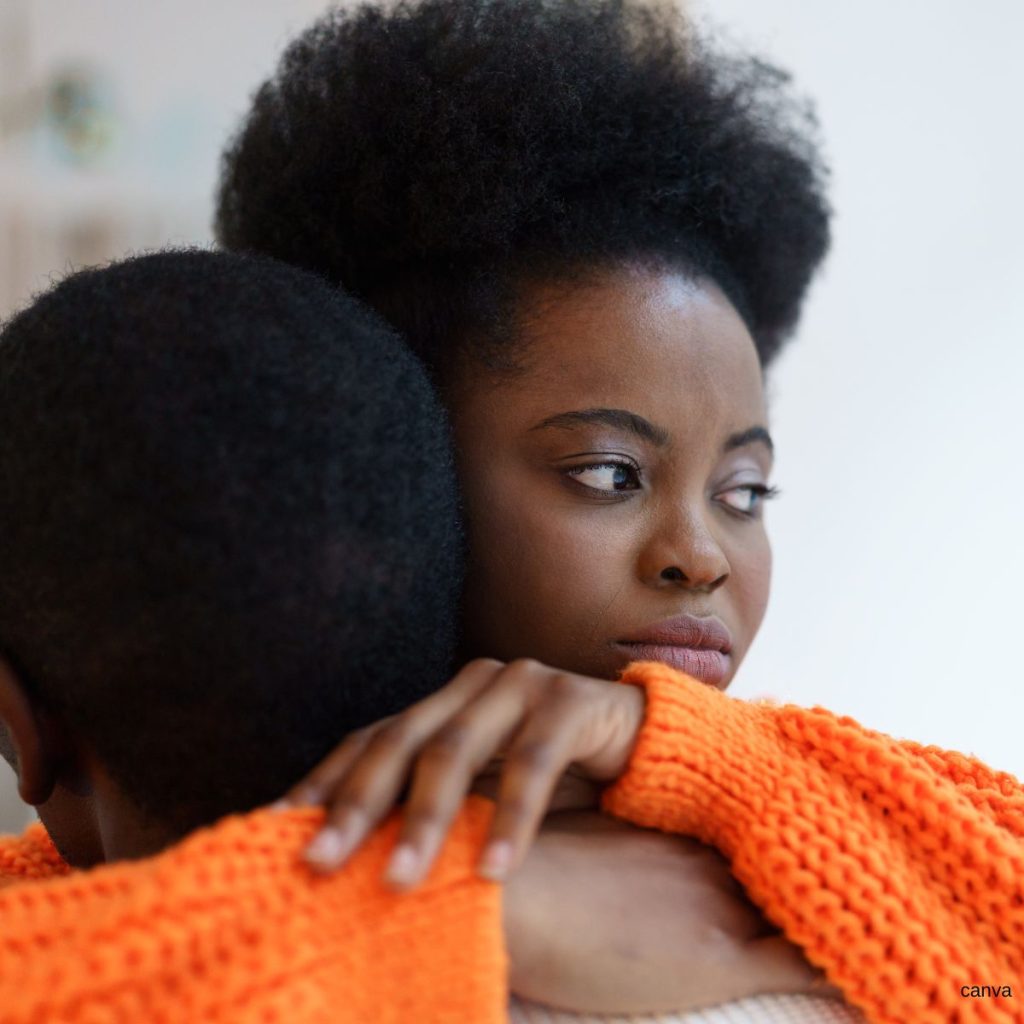 How to Apologize to People in 10 Effective Ways
Acknowledge the hurt
The first step is to acknowledge the pain you caused and express your remorse. Avoid minimizing the impact of your actions or making excuses. Acknowledging someone's hurt is a crucial step in the healing process. You can start by validating their emotions, offering support, and avoiding minimizing their pain, you can demonstrate empathy and compassion. Remember, sometimes the best support is simply being there for the person.
Take Responsibility
Being a responsible and mature person calls for taking responsibility for one's actions. It involves assuming responsibility for the circumstance and realizing the way one's actions affect other people. This can be tough since it means accepting responsibility for one's behavior, but it's an important step in the healing process for everyone involved.
Own up to your actions and accept full responsibility for the hurt you inflicted. Avoid blaming external factors or shifting responsibility to others.
Empathy
Showing empathy helps to preserve good relationships. Mistakes occur, but how you handle them affects the journey of the relationship. Empathy is being able to understand and relate to another person's feelings.
When you are healing from a hurt, it can be made easier by demonstrating understanding and acknowledging the hurt. Accept responsibility, give an honest apology, and be attentive. Confirming the other person's emotions promotes understanding and trust.
Not everyone can show empathy as it can be difficult, but it is necessary for repairing relationships. You create a foundation of confidence and respect by being caring and accepting responsibility, which makes it possible for the relationship to thrive.
Put yourself in the other person's shoes and try to understand how your actions affected them. Convey your genuine understanding of their pain and emotional distress.
Related post – ways to show appreciation to people
Be Specific
Clearly explain what you did wrong and how it caused harm. Be specific and avoid vague generalizations. The person responsible should show that they are mindful of what happened and willing to put things right by explaining the specifics of what went wrong and how it hurt. In this process, it can be detrimental to make broad generalizations or assumptions that are difficult to understand and may even come across as misleading. When you give exact details will show that you have given your conduct some thought and are aware of the implications.
Be Remorseful
Sincerely showing remorse for the pain you caused someone else is the right thing to do. Show that you are sorry for what you have done and aware of how it impacts others. Remember. Expressing regrets for your actions can vary in different ways depending on the situation you find yourself in. It could be verbally or by actions. It takes more than just saying you are sorry to show that you recognize the consequences of your actions and are prepared to make amends.
Avoid excuses
One should refrain from justifying or excusing their behavior. It is beneficial to focus on taking responsibility and expressing regret. If you focus on defending yourself instead of acknowledging the pain you have caused, you could be perceived to be self-absorbing and unconcerned about the other person's feelings or well-being.
Seek Forgiveness
While forgiveness may not be immediate or guaranteed, humbly ask for their pardon whether it is from a family member or a friend. Acknowledge that earning back their trust will take time and effort. We all need to understand that forgiveness is a choice. The other person may not be ready to forgive immediately. Respectfully ask for forgiveness without demanding it, and allow them to process and come around in their own time. Forgiveness is for all parties involved; do your part sincerely without expecting anything in return; offer a sincere apology. Avoid pushing for immediate reconciliation or making them feel obligated to forgive. Respect their need for time and space to heal and make their own decisions.
Make Amends
your offering to make amends is a positive approach to show that you genuinely want to make things right; mend the connection and regain the trust. Try not to attach expectations or conditions to what you are offering. The purpose is to take responsibility and repair your relationship, not to seek favors or get something in return.
Respect
Allow the other person to react in their way, and respect their feelings, whether they accept the apology or not. Give the other person time and space to deal with their feelings when you apologize. Be patient, refrain from becoming defensive, acknowledge their feelings, and attentively listen without passing judgment. Observe their limits and behave differently every time. Keep in mind that allowing them to respond with respect shows empathy and comprehension.
Learn from the experience
Reflect on your actions and identify what led to the situation. Make every moment of this an opportunity for self-improvement and to avoid repeating the same mistakes. By reflecting on your actions and identifying the underlying causes, you can gain valuable insights into your behavior and make positive changes. You get significant insights into how you act and implement helpful changes by looking back on your actions and identifying the underlying causes.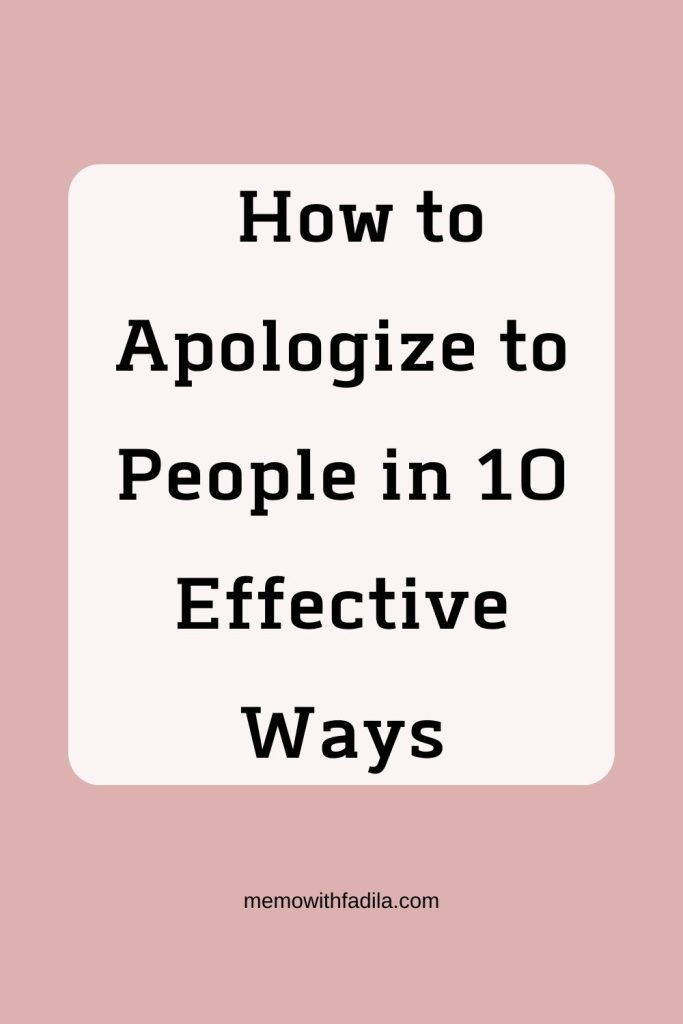 On a Lighter Note
You can start the process of mending the relationship and restoring trust by following simple actions. Showing sincere remorse, empathy, and a willingness to make the necessary reconciliations. Remember that acknowledging one's mistakes, showing regret, and offering an effective apology are steps toward making amends for the hurt caused.
What say you?
We have shared 10 effective ways to apologize to people. We would love to hear from you. How do you apologize to people if you have wronged them?
Yay! Happy you made it this far. Do you like this post? Don't be a stranger, share your thoughts in the comment section. Pin this post to your Pinterest, share on Facebook, and subscribe to the blog if you haven't done so. Thank you again and I will see you in my next post.